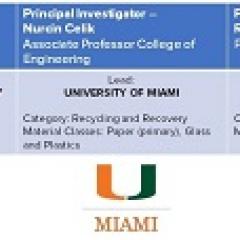 Innovation, Manufacturing, Recycling, Reuse
The REMADE Institute has announced the selection of its first three foundational projects focused on recycling and recovery of paper, fibers, polymers and e-waste with the lead national lab and universities listed below. Read more about the projects by visiting this page on their website. Please join us in congratulating them!
PROJECT #1PROJECT #2PR
...