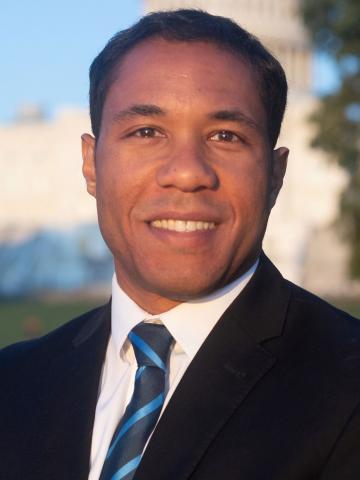 Education
B.S.E Biomedical Engineering — Duke University
Ph.D. Biomedical Engineering — University of Virginia
Clifton Ray is an Advanced Manufacturing Policy Fellow at the NIST Advanced Manufacturing National Program Office (AMNPO). Clifton received a Ph.D. in Biomedical Engineering from the University of Virginia, and a B.S.E from Duke University in Biomedical Engineering.
Prior to joining AMNPO, Clifton worked as a Senior Scientist for ZenBio, Inc. In this role, he spearheaded contract services and product development to accelerate research and therapies for multiple human diseases. Clifton is an awardee of the NSF Graduate Research Fellowship Program and the NIH Basic Cardiovascular Research Training Grant Program. As part of his doctoral research, Clifton applied computational modeling and molecular biology to investigate stem cell therapy for ocular disease.
At AMNPO, Clifton works with federal agency staff to develop research, development, and educational strategies to improve the impact of institutes in the Manufacturing USA network on the manufacturing ecosystem and on domestic supply chains. He also works on advanced manufacturing research and analyses, reports, and policies.