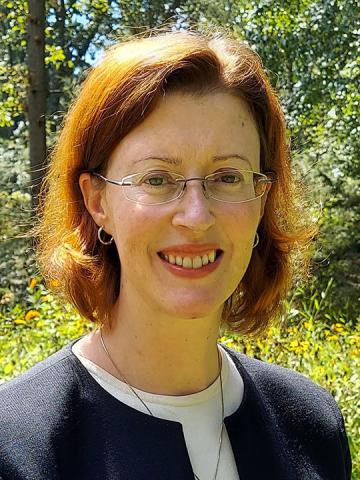 Education
S.B. – MIT
S.M. – MIT
Sc.D. Materials Science and Engineering (Polymers) – MIT
Erin Lavik is an Advanced Manufacturing Policy Fellow in the Policy and Strategy Division at the National Institute of Standards and Technology (NIST) Advanced Manufacturing National Program Office (AMNPO). Erin received an Sc.D. in Materials Science and Engineering (Polymers) from the Massachusetts Institute of Technology (MIT) and an S.M. and S.B. from MIT as well.
Erin is on fellowship leave from the University of Maryland, Baltimore County (UMBC) where she is a Professor of Chemical, Biochemical, and Environmental Engineering and Associate Dean for Research and Faculty Development in the College of Engineering and Information Technology.
At UMBC, she leads a translational research program focused on developing nanotechnologies to control bleeding, deliver drugs, and print tissue models for high-throughput drug screening. She has developed a materials class that teaches materials science in the context of the stories of the scientists who did the work, and she has collaborated with the theater department on a program to help students build a sense of belonging and identity in science through science communication practices.  She is a Fellow of the Biomedical Engineering Society, a Fellow of the American Institute for Medical and Biological Engineering, and a recipient of the National Institutes of Health Director's New Innovator Award. 
At AMNPO, Erin works with federal agency staff to develop strategies to increase the impact of the Manufacturing USA program's education and workforce development and research efforts.  She also works on advanced manufacturing research and analyses, reports, and policies.