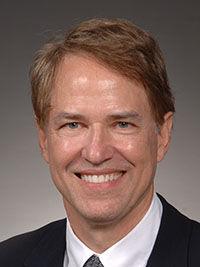 Education
B.S.E. Civil Engineering — Duke University
M.S. Mechanical Engineering & Materials Science — Duke University
Sc.D. Metallurgy — Massachusetts Institute of Technology
Frank Gayle is Deputy Director of the interagency Advanced Manufacturing National Program Office (AMNPO) which is headquartered at the National Institute of Standards and Technology (NIST). Frank received an Sc.D. in Metallurgy from the Massachusetts Institute of Technology, as well as an M.S. in Mechanical Engineering and Materials Science and a B.S.E. in Civil Engineering, both from Duke University.
Prior to coming to NIST, Dr. Gayle spent 11 years in industry in the field of alloy development for aerospace applications. Before joining the AMNPO in December 2012, Frank worked in the NIST Metallurgy Division in positions from research metallurgist to Division Chief. His research covered a wide range of materials, including quasicrystals, lead-free solder, and aerospace materials, including creating materials for NASA's Space Shuttle and identifying strengthening mechanisms in the original Wright Brothers' Flyer engine. As Division Chief, he was responsible for broad support of industry needs for measurements, standards, and data in the application of metals. As Chief, Frank developed major programs in energy, microelectronics, and metals for mechanical applications, focusing on measurement needs for industry.
From 2002 through 2007, Frank headed the NIST-led team of scientific experts investigating the steel forensics involved in the collapse of the World Trade Center towers during the September 11, 2001 attacks. He has twice won the Department of Commerce Gold Medal, the Department's highest award. As Deputy Director, Frank is responsible for the operations of the AMNPO, and leads efforts to carry out the Congressionally mandated development of the Manufacturing USA program.