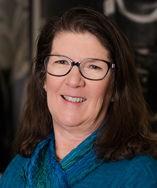 Education
B.S. Chemistry — Wright State University
M.S. Chemistry — Wright State University
M.B.A. — Western New England College
J.D. — Capital University
Margaret Phillips is the Associate Director for Competitions in the NIST Office of Advanced Manufacturing. She received a J.D. from Capital University and an M.B.A. from Western New England College.  She received an M.S. and a B.S. in Chemistry from Wright State University.
Prior to joining NIST, Margy spent four years negotiating and coordinating technology agreements between industry and the government. She also worked for nine years awarding and administering contracts for the U.S. Air Force. During her tenure as a U.S. Commissioned Officer, she was awarded the Air Force Systems Command Contracting Officer of the Year. Since joining NIST in 1995, she has applied her skills to supervising manufacturing efforts. She was recently awarded the NIST George Uriano Award in recognition for advancing the performance of the Manufacturing Extension Partnership (MEP) centers and using a Baldrige-based review process to improve service delivery to U.S. small manufacturers. She has also been presented with the Department of Commerce Bronze Medal for her distinguished efforts associated with establishing MEP centers throughout the Great Lakes region of the U.S.
Margy has expertise in researching and defining the evolving needs of small manufacturers, and is skilled in manufacturing agreements policy and performance issues. As the Associate Director for Competitions, she is responsible for leading efforts to carry out the development and execution of OAM's manufacturing competitions. As the Federal Program Manager, Margy is responsibility for ensuring the implementation of NIST's cooperative research and development agreement with National Institute for Innovation in Manufacturing Biopharmaceuticals (NIIMBL), a NIST-sponsored Manufacturing USA institute.