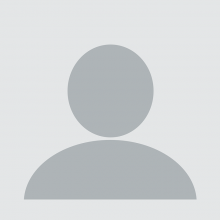 Education
B.S. Electrical Engineering — University of Miami
B.S. Anthropology — University of Maryland
M.A. General Administration — University of Maryland
M.S. Optics — University of Rochester
Ph.D. Optics — University of Rochester
Tom Lettieri is a Project Manager at the National Institute of Standards and Technology (NIST) Office of Advanced Manufacturing (OAM). Tom received a Ph.D. in Optics from the University of Rochester and a B.S. in Electrical Engineering from the University of Miami. He also holds an M.A. in General Administration and a B.S. in Anthropology from the University of Maryland.
Prior to joining OAM, Tom was a Project Manager in the NIST Technology Innovation Program (TIP), where he managed a project portfolio focusing primarily on photonics and optics technologies as applied in the areas of civil infrastructure and advanced manufacturing. Tom also worked with the Advanced Technology Program (ATP) at NIST, managing a portfolio of projects in a broad range of optics/photonics technologies. From 1978 to 1993, Tom was a laboratory scientist at NIST (formerly the National Bureau of Standards), working in the fields of optical metrology, precision engineering, particle measurement, and thermophysics.
Tom is a member of the Optical Society of America (OSA), the Italian Society of Optics and Photonics (SIOF), and the Optical Society of India. He is a Fellow of the Washington Academy of Sciences, and a past president of the Philosophical Society of Washington. Throughout his career, Tom has served on a number of professional committees: he was a U.S. Representative to the International Commission for Optics; a member of several ASTM and ANSI standards committees; and a member of several OSA technical committees. Tom was also the ATP Representative to the DARPA Technology Reinvestment Project, and was an adjunct faculty member in photonics at Howard Community College.
As a Project Manager, Tom is responsible for leading efforts to carry out the management of the Advanced Manufacturing Technology (AMTech) program and the Measurement Science for Additive Manufacturing (MSAM) program.