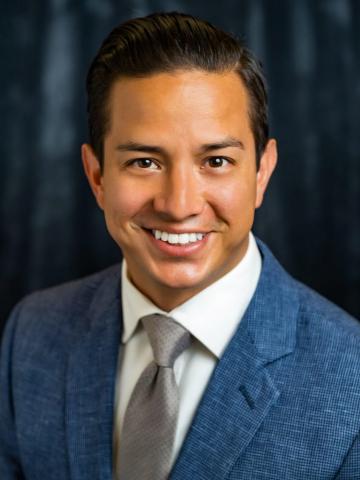 Education
B.S. Engineering —St. Mary's University
B.S. Physics —St. Mary's University
Ph.D. Earth Sciences — Baylor University
Zack Valdez transitioned from an Advanced Manufacturing Policy Fellow to full time position with the NIST Advanced Manufacturing National Program Office (AMNPO). Zack received a Ph.D. in Earth, Ecological, and Environmental Sciences from Baylor University and a double B.S. from St. Mary's University in Engineering and Physics.
Prior to joining AMNPO, Zack encouraged diversity, equity, and inclusion through civic science project management, and workforce development, including executing a variety of national K-20 programs with the Society of Hispanic Professional Engineers and other non-profit organizations.
During his 2017-2018 AAAS Science and Technology Policy Fellowship with the U.S. Senate Energy and Natural Resources Committee, he provided technical guidance and policy recommendations on budgets, oil and gas exploration, green energy, and technology transfer. Zack's interdisciplinary academic research led to an NSF Graduate Research Fellowship, Future Science Leaders of America Award, and multidisciplinary research opportunities with various energy companies.
At AMNPO, Zack strengthens the coordination and collaboration across education and workforce development initiatives for Manufacturing USA and participating U.S. government agencies, and champions diversity, equity, and inclusion opportunities across the advanced manufacturing network to build access, awareness, and engagement to promote the STEM workforce of the future. He also advises on advanced manufacturing research and analyses, reports, and policies.