Each year, Manufacturing Day (MFG Day) is held on the first Friday in October in order to show students, parents, and the public what modern manufacturing is all about.  The fourth industrial revolution is rapidly changing our world. New advanced manufacturing technologies bring about whole new careers, requiring a skilled workforce interested in pursuing them. From bioengineers, to data analysts to robotics technicians, and all of the operations in between, there is a place for everyone in manufacturing!
Together with the National Association of Manufacturers, The Manufacturing Institute, MEP Centers, and federal agency partners, the Manufacturing USA network celebrates the manufacturers who make the products that keep us safe, enrich our lives, strengthen our economic and national security, and provide countless opportunities for our communities and workforce. Host or find an event and get involved. #MFGDay23
Resources
2023 Manufacturing Month Round-Up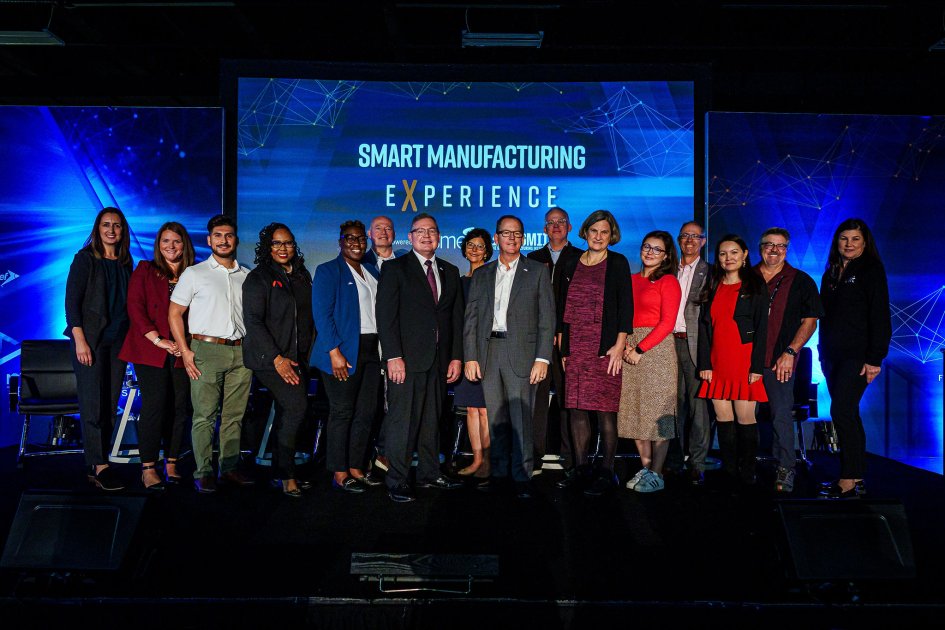 The Manufacturing USA institutes and supporting Federal agencies were exceptionally busy with their partners, members, and community organizers during this year's Manufacturing Month. Several institutes lead or participated in events that will have strong local and national impacts for years to come. Read the full list here.