Education, Manufacturing Day
The Manufacturing USA institutes and supporting Federal agencies were exceptionally busy with their partners, members, and community organizers during this year's Manufacturing Month. Several institutes lead or participated in events that will have strong local and national impacts for years to come. What follows are a few highlights:
AIM Photonics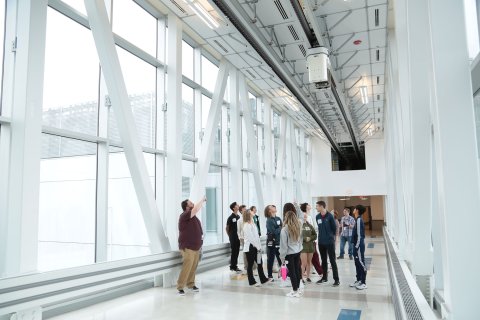 Students from Cohoes High School and Tamarac High School visited AIM Photonics as part of National Manufacturing Day. This event provided students with valuable information about the institute's operations, educational pathways leading to a successful career in the field, available job prospects, and associated salaries.
America Makes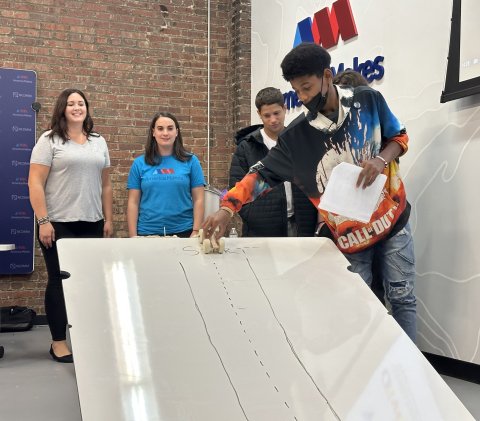 America Makes and the Mahoning Valley Manufacturers Coalition hosted over 40 Warren City School students on Manufacturing Day. Ten80 Education helped students build an autonomous vehicle and test their finished product for quality. Mahoning Valley manufacturers introduced young learners to the innovations in the manufacturing industry. Learn more about the event: https://www.americamakes.us/area-students-will-participate-in-manufacturing-day-activities-at-america-makes-on-10-6/ 
ARM Institute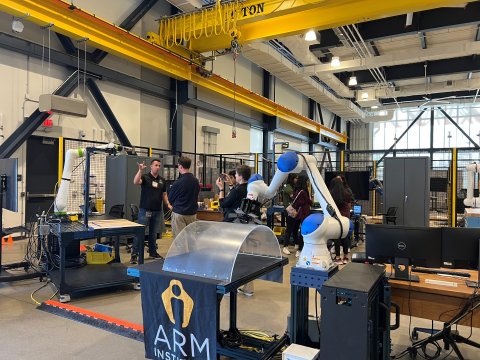 The ARM Institute collaborated with Carnegie Mellon University's Manufacturing Futures Institute and Catalyst Connection to bring in over 150 Pittsburgh area high school students, teachers, and administrators into their Mill 19 facility to explore careers in manufacturing through discussion pods, an exhibit hall of training providers, robotics demonstrations, and tables from local manufacturers. About 30 external local partners supported this year's event. Read more: https://arminstitute.org/news/2023-mfg-day/
LIFT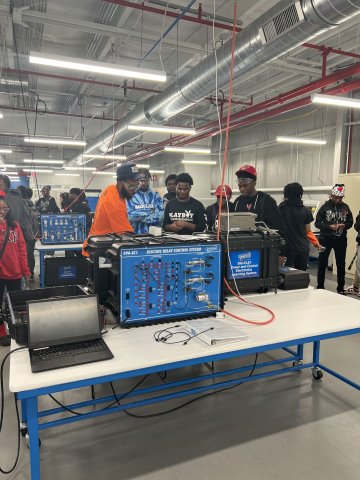 LIFT along with Congressman Shri Thanedar celebrated Manufacturing Day with Detroit Public Schools Community District by giving students a look at the future of advanced manufacturing at their Detroit facility. News coverage of the event:  https://www.youtube.com/watch?v=dLEUxsMyDsY
NextFlex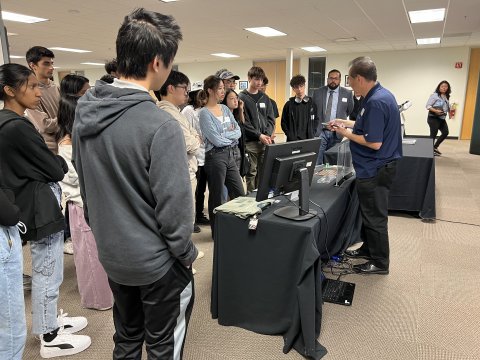 Two San Jose engineering classes from Evergreen Valley High School visited NextFlex to learn about hybrid electronics and to talk with NextFlex engineers about education pathways that lead to challenging careers in manufacturing. The students toured the Technology Hub and were hands-on at the demonstrator tables where they were challenged to think about new applications for flexible and hybrid electronics devices. Read more: https://www.nextflex.us/news-events/news/nextflex-news-october-2023/
White House Advanced Manufacturing Workforce Sprint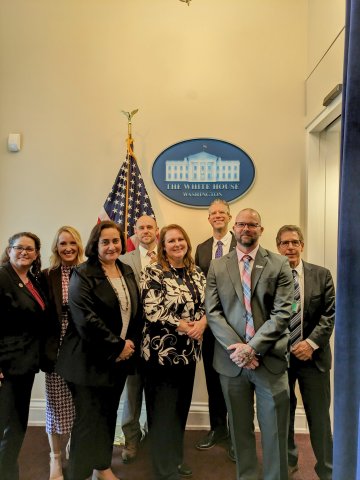 Leaders from five of the Manufacturing USA institutes, NIST, and the Office of the Undersecretary of Defense for Research and Engineering participated in the launch of the third Investing in America tour. The Biden-Harris Administration hosted a White House kick-off to launch the Advanced Manufacturing Workforce Sprint—an intensive drive to build a diverse, skilled pipeline of workers for good jobs, including union jobs, in advanced manufacturing. A fact sheet about the event is available here.
Office of the Undersecretary of Defense for Research and Engineering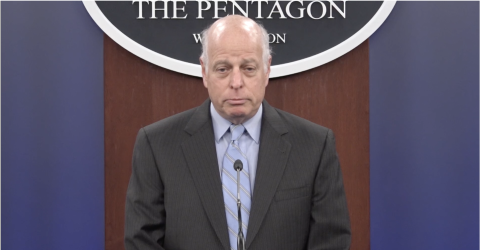 Deputy Undersecretary of Defense for Research and Engineering David A. Honey delivered remarks in celebration of Manufacturing Day at the Pentagon on Manufacturing Day. Watch a video of his remarks here.
Resources to Boost Innovation + Competitiveness for U.S. Manufacturers Webinar
On October 26th, over 300 people attended a webinar that the NIST Office of Advanced Manufacturing, U.S. Commercial Service, Small Business Administration, EXIM Bank, the Minority Business Development Agency, NIST MEP, and the U.S. Census Bureau organized. The webinar featured opening remarks by Heather Evans, Deputy Assistant Secretary for Manufacturing, and a roundtable with IACMI and MxD member companies and America Makes's Kimberly Gibson to discuss how they've leveraged Manufacturing USA institute resources as well as U.S. export promotion resources to increase revenue and profitability in international markets.
SOUTHTEC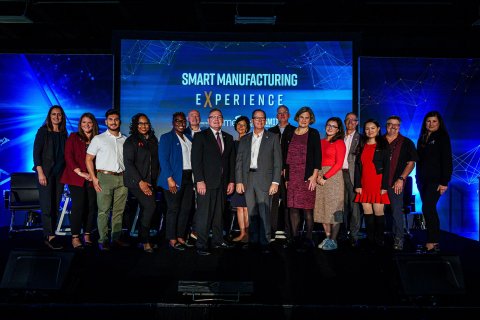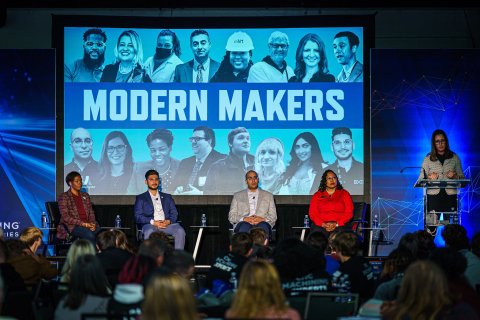 The NIST Office of Advanced Manufacturing partnered with SME to produce two thought leadership sessions during SOUTHTEC:
Manufacturing USA: A Growing National Resource for All Manufacturers, emceed by Mike Molnar, featured a discussion moderated by Dr. Kelley Rogers with leaders from CESMII (John Dyck), CyManII (Howard Grimes), and MxD (Tony Papke). It was followed by a panel, moderated by Don Ufford, with leaders from three manufacturing companies that work with multiple institutes: Raytheon (Michael Shimazu), Amatrol, Inc. (Paul Perkins), and Owens Corning (Brian Perlstein). Both panels focused on what it means to be a public-private partnership and the learnings and opportunities associated with collaboration on innovation and workforce development; and

Manufacturing USA's Modern Makers: Empowering Stories for the Future Advanced Manufacturing Workforce, moderated by Zara Brunner, featured a discussion with four of the sixteen inaugural Modern Makers who shared their personal stories and information about their careers with more than 100 high school students and educators from the SME Education Foundation's Bright Minds program.
Manufacturing USA Workforce Roadmap

 
On Manufacturing Day, Manufacturing USA provided the institutes sneak peek content to share on social media from a new Manufacturing USA Workforce Roadmap. Stay tuned, the Workforce Roadmap will be released soon!