Additive Manufacturing, Education, Workforce
America Makes proudly announces its second America Makes Satellite Center to be located within the facilities of the Institute's Platinum-level member, the Texas A&M Engineering Experiment Station (TEES), a part of The Texas A&M University System, in College Station, Texas. The Memorandum of Understanding (MOU) between America Makes, which is managed by the National Center for Defense Manufacturing and Machining (NCDMM), and TEES was signed and announced today during a signing event held at the Zachry Engineering Education Complex at 9:30 a.m. Central Daylight Time (CDT).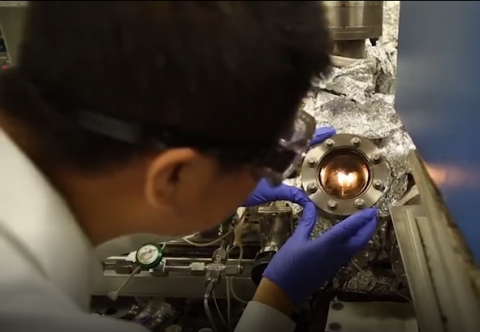 In attendance for the MOU signing event was America Makes Executive Director Rob Gorham; America Makes Director of Partnerships & Community Relations Erin O'Donnell; America Makes Air Force Research Lab (AFRL) Program Manager Dennis Butcher; M. Katherine Banks, Ph.D., Texas A&M Engineering Vice Chancellor and Dean of Engineering and National Labs; and Dimitris Lagoudas, Ph.D., TEES Deputy Director.