America Makes Welcomes New Education and Workforce Director
America Makes, a Manufacturing USA institute, proudly welcomes Josh Cramer, as its new Education and Workforce Director. Previously, Mr. Cramer served as the Director of Educational Programs at the SME Education Foundation, monitoring, promoting, and evaluating all of its major programs. In addition to those duties, he also served for a time as the Interim Executive Director of the Foundation. Other positions Mr. Cramer held during his five-year tenure with the SME Education Foundation also included Director of K-12 Educational Programs and Senior Educational Program Officer.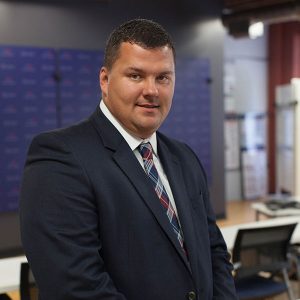 "We are very excited to welcome Josh to our team," said Rob Gorham, America Makes Executive Director. "Josh brings a unique fresh perspective, a dynamic energy, and the essential skill sets required of the Education and Workforce Director for America Makes. At the SME Education Foundation, Josh's duties entailed actively collaborating with manufacturing partners to assess the knowledge and skillset needs to establish strategic plans while building programs to meet the skills gap needs of manufacturers. We look forward to Josh leveraging this experience and that as a teacher to promote and further the America Makes mission to develop and grow a workforce capable of supporting the growing and evolving additive manufacturing industry."
Read more...