ARMI | BioFabUSA's Education and Workforce Development (EWD) and the New Jersey Center for Biomaterials at Rutgers University have partnered to develop a survey for people in the regenerative manufacturing field that allows for identification of the skills that are essential for persons entering the tissue engineering and regenerative medicine industry. Input from the survey will influence the development of the regenerative manufacturing EWD Roadmap and the activities of BioFabUSA.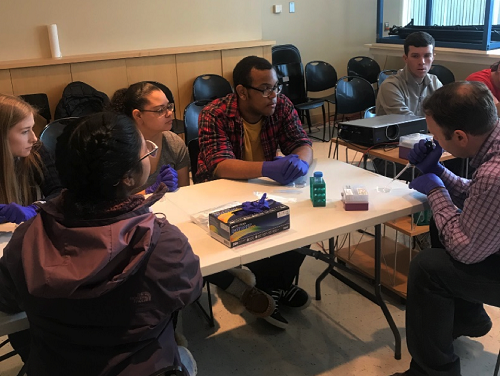 ARMI | BioFabUSA workforce trainees
The roadmap will be used to guide future focus areas in workforce education and training in this emerging field, ultimately providing industry with "good hires" and trained individuals that can hit the ground running once they join your team.
Read more...