Additive Manufacturing, Digital Manufacturing, Innovation
The Digital Manufacturing and Design Innovation Institute (DMDII), a Manufacturing USA institute, announces that former federal executive and startup trailblazer Chandra Brown has been named executive director effective Sept. 26, 2018.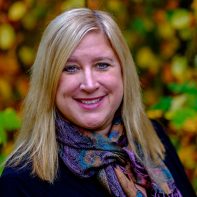 Chandra Brown, Executive Director, DMDII.
Launched in 2014, DMDII is where innovative manufacturers forge their futures. Collaborating with the U.S. Department of Defense and more than 300 partners in industry, academia and government, DMDII helps equip U.S. manufacturers with the digital tools and expertise needed to build every part better than the last and establish a more reliable, efficient and secure manufacturing capability.
 
"I am honored to join DMDII and further its mission of making U.S. manufacturers more capable, productive and secure," said Brown. "A goal of this magnitude requires the best of both the private and public sectors, and I am excited to bring my experience to bear as DMDII helps to reinvigorate domestic manufacturing and ultimately create robust economic growth and high-paying jobs."
 
Brown has more than 25 years of experience in manufacturing, federal policymaking, international trade and startup and small business management.
Read more...