Digital Manufacturing, Education, Innovation, Manufacturing, Process
The Digital Manufacturing Design and Innovation Institute (DMDII) has announced that it is opening its floor to manufacturers and academic institutions needing to quickly test process improvements.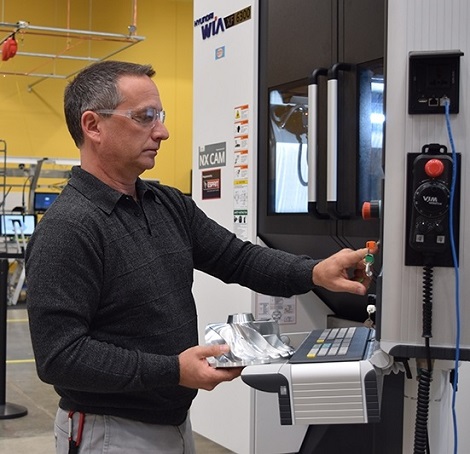 Engineers from Rolls-Royce tested three new manufacturing tools and processes at DMDII. What would have taken three months to accomplish at the manufacturer's own facilities took only one week.
"We are seeing a manufacturing renaissance in Chicago and the Digital Manufacturing Design and Innovation Institute is adding to that momentum," Mayor Rahm Emanuel said. "By opening their doors, sharing equipment and providing expertise to small businesses, startups and students, DMDII is ensuring Chicago's advanced manufacturing ecosystem will be stronger for generations to come."
DMDII is sharing not only its advanced manufacturing equipment but also its technical expertise to support innovation.
DMDII's R&D testbed eliminates a manufacturer's need to buy testing equipment and give up production capacity for experimentation.