Education, Manufacturing, Manufacturing Jobs, Materials, Workforce
College & University Faculty Team Recommends Paths to Building Competencies and Workforce Strategies for New Lightweighting Technologies.
A new report from leading higher education and workforce experts details a second set of recommendations for colleges and universities to modify current curricula to reflect the knowledge and skills necessary for manufacturing jobs encompassing new lightweighting technologies, materials, and processes.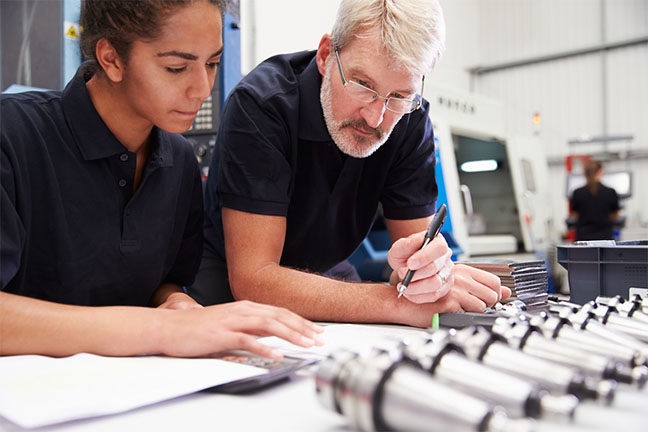 A team assembled by LIFT, the Association of Public and Land-grant Universities, and the National Center for Manufacturing Science has released a new report recommending paths to building competencies and workforce strategies for new lightweighting technologies.
Designed to align industry workforce needs with educational strategies, the second report in the series focuses on approaches both two-year and four-year institutions can implement to develop competencies in emerging lightweighting technology areas including: thin-wall ductile iron castings; powder consolidation processes; agile sheet metal fabrication; and nanoparticle reinforced aluminum. Through lightweighting, industries from automotive and aerospace to shipbuilding and defense can reduce weight and energy consumption by developing more efficient processes and designs, as well as using lighter materials.
The report was crafted by an Expert Educator Team (EET) of college and university faculty who are experts in both materials science and education and workforce preparation. The team was assembled by LIFT – Lightweight Innovations for Tomorrow, the Association of Public and Land-grant Universities (APLU), and the National Center for Manufacturing Sciences (NCMS).
Read report: Aligning Technology and Talent Development
Read more...