Lightweight Materials, Smart Manufacturing
LIFT, the Detroit-based, Department of Defense-supported national manufacturing innovation institute and part of the Manufacturing USA network, today announced that it has begun developing a Digital Twin Smart Factory Showcase at its Corktown facility in conjunction with the Michigan Economic Development Corporation (MEDC) and Siemens Digital Industries. With a goal of technology and economic development, the installation will provide a demonstration sandbox for manufacturing companies and economic developers to explore smarter manufacturing technologies.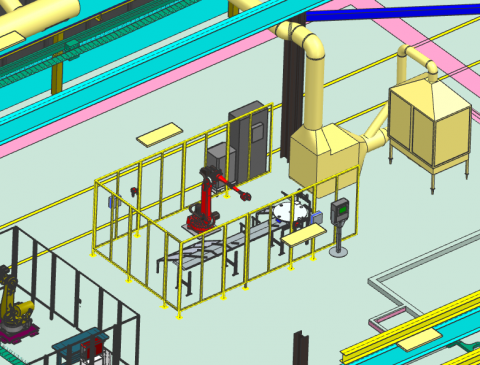 The Digital Twin Smart Factory Showcase – a full-scale digital model of the tabletop Mechatronics System currently used by students in the LIFT Learning Lab – will educate, stimulate, and support large and small manufacturing companies along with students. In alignment with LIFT's mission to drive American manufacturing into the future, the project will increase local awareness of smarter manufacturing and Industry 4.0 systems, processes and advancements.
The Showcase is being funded through an Industry 4.0 Regional Programming Grant from the MEDC while the complete digital thread throughout the LIFT facility is being enabled using software provided by Siemens, a LIFT Platinum member.