Cybersecurity, Education, Workforce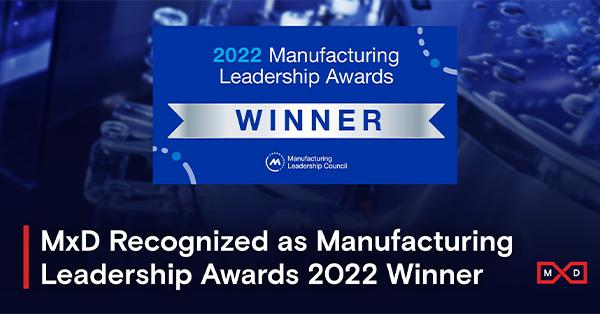 MxD today announced that it has been recognized as a winner in the 2022 Manufacturing Leadership Awards for outstanding project achievements as well as in next-generation leadership.
Projects were awarded in three categories: Engineering and Production Technology, Transformational Cultures, and Collaborative Ecosystems.
The Engineering and Production Technology award went to Pathfinder Phase I: Securing 3D Printers in Manufacturing. Pathfinder Phase I evaluates the risk assessment for additive manufacturing as 3D printers do not currently meet the NIST (National Institute of Standards and Technology) Cybersecurity Management Framework, which dictates how United States government IT systems must be architected, secured, and monitored. An evaluation of a 3D printer will produce the development of an extensive reference guide.
Advantages and Barriers to Smart Manufacturing for Medical Products won the Transformational Cultures award. The project identifies gaps in the supply chain and adopts and accelerates the implementation of digital technologies, which improve supply chain resilience, reduce time to market, or increase manufacturing capacity for medical diagnostics, therapies, and vaccines. MxD sought to deepen the FDA's understanding of the factors that impact a manufacturer's decision to invest in and adopt digital technologies by highlighting both perceived and demonstrated barriers from technical, business, and regulatory perspectives as well as related cybersecurity considerations.