Biopharmaceutical, Workforce
The National Institute for Manufacturing Biopharmaceuticals (NIIMBL) announced 17 students selected for their 2021 NIIMBL eXperience Program. The NIIMBL eXperience is offered to African American/Black, Latinx, and Native American college freshman and sophomores students from Historically Black Colleges and Universities (HBCUs) and NIIMBL member institutions and provides real-world insight into career options in the growing biopharmaceutical industry.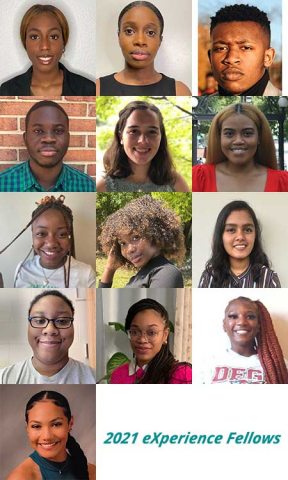 "This year we are happy to welcome a group of students from schools ranging from Morehouse College to MIT. Each cohort is extremely unique. The students come from different backgrounds and majors, however being able to inform them of the endless opportunities in the biopharmaceutical industry significantly broadens their scope of possibilities for their field of study," says Kathie Young, Workforce Coordinator, NIIMBL. 
During the 2-week virtual program held from June 14-25, 2021, students will learn about the operations of large biomanufacturers, cutting-edge technologies of small companies, training and education paths from academic institutions, and how the federal government plays a role in bringing life-saving treatments to patients. The program launched in the summer of 2019 and has offered this unique glimpse into the biopharmaceutical industry to over 35 students.