Biomanufacturing, Biopharmaceutical
The National Institute for Innovation in Manufacturing Biopharmaceuticals (NIIMBL) is moving its headquarters into the University of Delaware's new Biopharmaceutical Innovation Building, which is scheduled to open in 2020. NIIMBL participated in the groundbreaking ceremony for the building on Monday.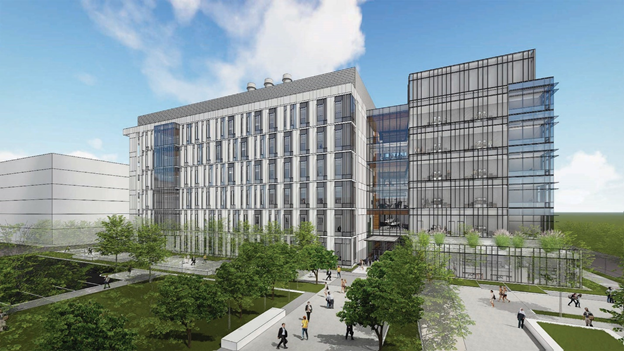 A rendering of the Biopharmaceutical Innovation Building at the University of Delaware. The building will include the NIIMBL headquarters when it opens in 2020. Image credit: the University of Delaware.
The building is owned and financed by the University of Delaware. NIIMBL will occupy nearly two stories of the six story, 200,000-square-foot building. The remaining space will house UD-led life science research and programs.
The NIIMBL space will include laboratories for project team collaboration, space to support worker training activities, and administrative offices.
NIIMBL Institute Director Kelvin Lee offered, "We are excited to be a part of this new building. The shared laboratories and facilities that will be created allow for tremendous synergy between NIIMBL's activities and the life science research taking place at UD. We are grateful that the University will be making this space available to the NIIMBL community."