Temitope Runsewe is a Ph.D. student in the Department of Industrial Engineering at the University of Miami. She obtained her Masters Degree in Industrial Engineering from Texas State University, San Marcos. She is the recipient of double awards, the Texas State University Graduate College Scholarship and Student Government Scholarship. Her research interests are in statistical analysis of large datasets in emerging systems and simulation based optimization of complex systems. She is working with Dr. Nurcin Celik on the Assessment of the Impact of Single Stream Recycling on Paper Contamination in Recovery Facilities and Paper Mills REMADE Project. We asked her some questions about her experience: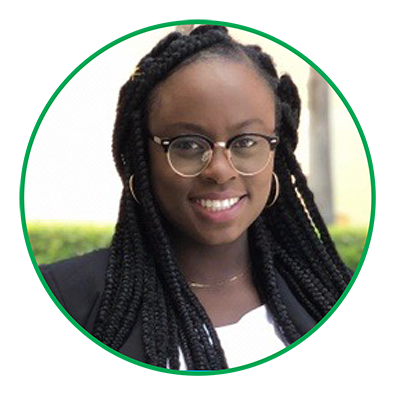 Q: How did you become interested in fibers recycling?
A: Recycling has always been a passion of mine having lived in a third world country that suffers from a lot of improper disposal of waste. I began studying a lot about recycling and found that the consumption of fibers has increased worldwide in a bid to use more environmentally friendly options. I realized that fibers suffer from a lot of contamination issues and some of the recycled fibers end up downgraded or disposed into landfill. I became so curious about the recycling of fibers that the first opportunity I got to work on a fiber related project I jumped on it.
Q: How has your experiences working on a REMADE project changed your understanding of the issue?
A: Working on the Remade project has enlightened me greatly on how various waste management agencies work tirelessly and are continually investing in recycling. While this effort is being put into place, the recycling participants have a major role to play. If the participants do not play their roles effectively, it could sabotage the efforts of the waste managements agencies. I understand now that the work to be done is not just the work of the agencies, but it equally is the responsibility of the participants.
Q: What's your advice for the new generation of students considering careers in recycling?
A: Recycling is so broad, there is a place for everyone. The world needs more people who deeply care about the environment. An environment centric mindset is what would make you succeed in this field while contributing to making the planet a safer place.