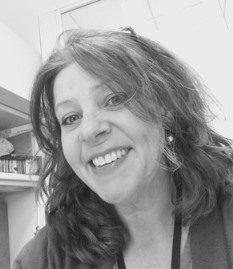 Education
Ph.D. Molecular Biophysics and Biochemistry — Yale University
B.A. Chemistry — Hendrix College
Kelley Rogers is the Technical Program Manager for the National Institute for Innovation in Manufacturing Biopharmaceuticals (NIIMBL) at the NIST Office of Advanced Manufacturing. Kelley received a Ph.D. in Molecular Biophysics and Biochemistry from Yale University and a B.A. in Chemistry from Hendrix College. 
Prior to joining the office, Kelley was the Technical Program Advisor for Biosciences for NIST's Material Measurement Laboratory. She was a post-doctoral fellow and staff fellow in the National Institute of Digestive, Diabetes, and Kidney Diseases (NIDDK), at the National Institutes of Health. After completing her fellowship at NIDDK, Kelley worked as a Principal Investigator with DuPont-Merck and DuPont Pharmaceuticals identifying novel targets for antimicrobial drugs. She has extensive research expertise in bacterial protein synthesis.
In addition to her professional positions, Kelley has been an active advocate for educational issues in Maryland, and for organizations that promote science education for children.
As the Technical Program Manager, Kelley is responsible for technical quality and coordination with NIIMBL, a NIST-sponsored Manufacturing USA institute whose mission is to accelerate biopharmaceutical manufacturing innovation in the United States.