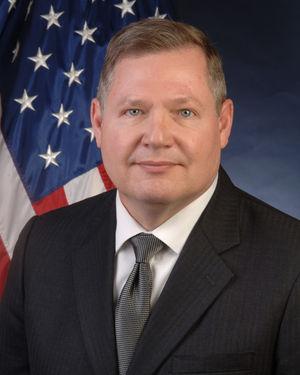 Mike Molnar is the founding director of the Office of Advanced Manufacturing (OAM) at the National Institute of Standards and Technology (NIST). In this capacity he is responsible for NIST extramural advanced manufacturing programs and liaison to industry and academia. Mike is also the founding director of the Advanced Manufacturing National Program Office (AMNPO), an interagency team with core staff hosted at NIST. This interagency team works to coordinate federal activities in advanced manufacturing, and is the Congressionally designated National Program Office for Manufacturing USA – the National Network for Manufacturing Innovation.
Mike joined NIST in 2011. Prior to federal service Mike had a 30-year industry career in advanced manufacturing, with leadership roles in manufacturing technology development, corporate manufacturing engineering, capital planning, metrology, quality systems, automation, computer integrated manufacturing, and industrial controls for manufacturing competitiveness. Mid-career Mike served as the manufacturing policy Fellow in the White House Office of Science and Technology Policy.
Mike is well known in industry and academia, with over thirty years of leadership roles in manufacturing professional societies and associations – most recently as the President of the Society of Manufacturing Engineers. He is a licensed Professional Engineer, Certified Manufacturing Engineer, and was elected Fellow of both the American Society of Mechanical Engineers and the Society of Manufacturing Engineers. Mike earned an Executive MBA from the University of Notre Dame, and a Bachelors in Mechanical Engineering and Masters in Manufacturing Systems Engineers from the University of Wisconsin.