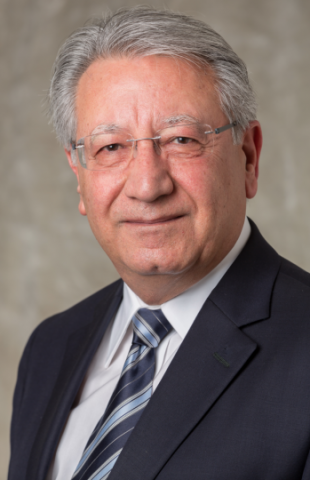 Education
B.S. Mechanical Engineering – University of Washington
M.S. Mechanical Engineering – MIT
Ph.D. Mechanical Engineering – MIT
Said Jahanmir, Ph.D. is an Assistant Director for Federal Partnerships at the National Institute of Standards and Technology (NIST) Office of Advanced Manufacturing (OAM), which also serves as the Advanced Manufacturing National Program Office for Manufacturing USA. Said Jahanmir received a B.S. degree in Mechanical Engineering from University of Washington, and M.S. and Ph.D. also in Mechanical Engineering from Massachusetts Institute of Technology (MIT).
Prior to returning to NIST/OAM Said provided advice to Congressman Tim Ryan (OH), as ASME Senior Legislative Fellow, on issues related to manufacturing, science and technology, clean energy, and workforce development. He assisted the co-chairs of the bi-partisan House Manufacturing Caucus with 110 Members and worked on legislation and other policy issues. He has served in various leadership positions in academia, industry and government, including the University of California at Berkeley, Cornell University, Exxon Research and Engineering Company, MiTiHeart Corporation, and National Science Foundation. During his prior tenure at NIST from 1987 to 2002 he coordinated several international pre-standards research collaborations that lead to several of key publications and ASTM and ISO standards. His research on machining of ceramics and dental materials, wear and lubrication of ceramics, development and testing of an implantable blood pump and a novel ultra-high-speed micromachining spindle have been recognized through numerous awards including Honorary membership in the American Society of Mechanical Engineers (ASME) and the Society of Tribologists and Lubrication Engineers (STLE). Said served on the Board of Governors and as the 137th President of the ASME.
At OAM Said serves as the Executive Secretary of the Subcommittee on Advanced Manufacturing, under the direction of the White House National Science and Technology Council. He also provides technical, scientific, and policy guidance for the Manufacturing USA program and serves as the Executive Secretary for the Manufacturing USA Council.