Composites, Innovation, Manufacturing, Materials
The 9 meter demonstration blade made from the Elium® thermoplastic resin on the IACMI (Institute for Advanced Composites Manufacturing Innovation) site in the United States has been nominated for a JEC Innovation Award 2018 in the "Sustainable Development" category.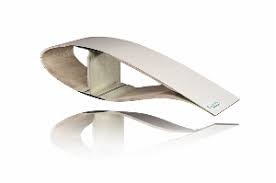 Wind blade cross-section
Arkema showcased at JEC 2018, from 6 to 8 March 2018, its unique range of advanced materials and cutting-edge solutions to meet growing demand for lightweighting structures in the transportation, wind power and construction sectors. With its Elium® resin, the Group offers an innovative alternative to the challenging equation that is the recyclability of these materials.
The result of Arkema's research and development, Elium® is the only liquid thermoplastic resin on the market that can be processed with the same manufacturing methods as a thermoset liquid resin.
First showcased at JEC World 2016 in the form of a 6.50 meter prototype sailboat, the Elium® resin has since seen many developments and afforded new growth opportunities, in particular in wind power and construction.
Read more...