Digital Manufacturing, Process Intensification
The nation's digital manufacturing institute, MxD, has released The Hiring Guide: Cybersecurity in Manufacturing, a ground-breaking guide to help U.S. manufacturers build the workforce they need to protect the industry from growing cyber threats.
The Hiring Guide is available for free download at mxdusa.org/HiringGuide. A webinar on the guide, hosted by MxD, the Manufacturing Leadership Council, the National Association of Manufacturers and The Manufacturing Institute, will be held Sept. 3 at 10 a.m. CT. Click here to register.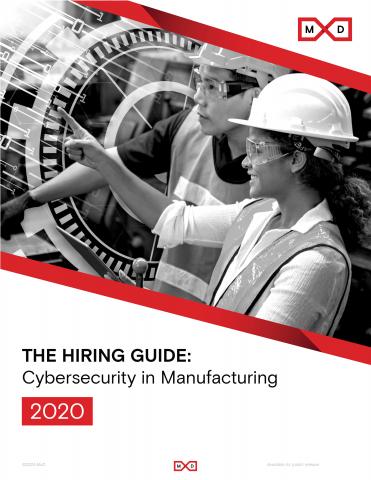 "American manufacturing must build a skilled new army to protect our factories, products, and intellectual property from cyberattackers who lurk in the shadows," said Chandra Brown, CEO of MxD. "All manufacturers, no matter their size, have a vested interest in helping develop a strong and resilient cybersecurity workforce."
The comprehensive Hiring Guide identifies 247 cybersecurity-related job roles in manufacturing (some current, some future), and details the skill sets, career paths, and education and training needed to prepare American workers for these jobs.