Energy, Manufacturing, Recycling, Sustainability
REMADE, a Manufacturing USA Institute headquartered in Rochester, is leading the way in redefining what it means to be a manufacturer. Short for Reducing Embodied Energy and Decreasing Emissions, REMADE is a consortium of research and industry resources that specialize in materials manufacturing and energy efficiency.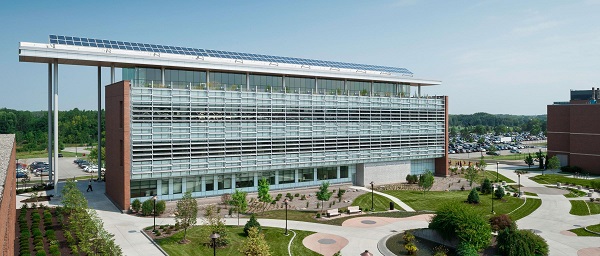 Golisano Institute for Sustainability at Rochester Intitute of Technology led the effort to establish the REMADE Institute headquarters in Rochester and shares resources and expertise with REMADE.
Each year, the American manufacturing sector uses about a third of all energy consumed in the United States. About half of it becomes embodied within the materials the manufacturing sector produces. Annually, U.S. industry creates more than 7.5 billion tons of material waste every year—more than the entire European Union—and most of it ends up in landfill.
REMADE aims to change the perspective with which manufacturers approach operation.  REMADE encourages manufacturers to understand that in creating and disposing that waste, they also throw away all the money spent on energy, feedstocks, and labor that went into making that material. The Institute will develop technical solutions to address these problems. Research on manufacturing-process technologies and business strategies will focus on improving efficiency, so less energy goes into manufacturing products in the first place. It also aims to increase how much material (and, by extension, embodied energy and value) can be recovered from materials at the end of their use.
These inefficiencies, it turns out, are directly related to the manufacturing sector's struggle to remain competitive over the past several decades.
Read more ...