Education, Process Intensification, Workforce
This year, 16 students joined the RAPID Intern Program to date. Emily Toala, a junior at Worcester Polytechnic Institute, is currently participating in the Summer 2020 program. Emily's current project title is "Fundamentals of Batch to Continuous Process Conversion in Specialty and API." She assists in generating a training and hands-on laboratory course that teaches how to translate conventional multi-step batch case studies to efficient continuous processes. In this spotlight, Emily shares more about her interests and describes how the RAPID Intern Program has contributes to her professional development.
What are your career aspirations?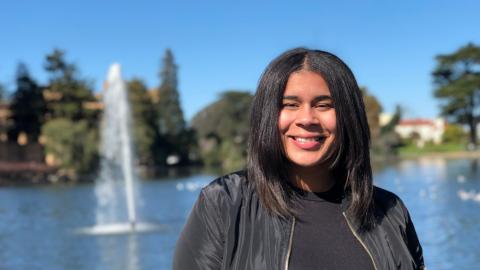 I hope to work in a lab conducting research. I see myself working for a pharmaceutical company, but I have an open mind for other opportunities.

What are your thoughts of the RAPID Intern Program so far?

Prior to starting the RAPID intern program, I had never heard of RAPID before. This is an experience I will hold on to forever. The focus wasn't only on data and results but on personal development as well. I've learned so much in a short amount of time, from learning the basics of PI to how to manage time better. I've also got to connect with and learn from other chemical engineers across the country. I believe PI is going to play a significant role in the future of the chemical engineering field. I am excited to have been introduced to this concept so early on in my education. PI is not a current topic taught in the chemical engineering curriculum, but I'm sure it will be in the future.