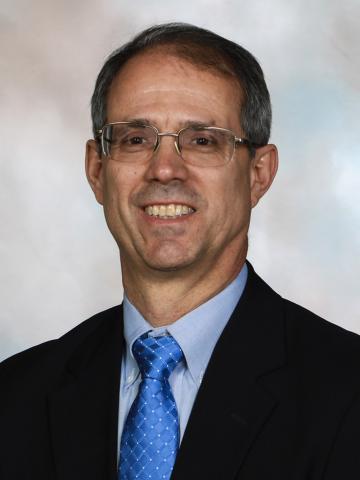 Education
B.S. Engineering — South Dakota State University
M.B.A. — University of Michigan
M.S. Engineering — Purdue University
Don Ufford is an Advanced Manufacturing Policy Fellow at the National Institute of Standards and Technology (NIST) Advanced Manufacturing National Program Office (AMNPO).  Don received an M.S. in Engineering from Purdue University, an M.B.A. from the University of Michigan, and a B.S. in Engineering from South Dakota State University.
Prior to joining AMNPO, Don had over 30 years of experience creating and delivering award-winning cars and trucks as a leader at the Ford Motor Company. Most recently, Don was the Director of Global Vehicle Engineering at Ford, where he was responsible for employees and vehicles located in all the global markets.  He previously was the Chief Engineer of the European Vehicle Engineering team in Germany, where he and his team developed vehicles for the European markets.  He moved to Germany from Michigan, where, as Chief Engineer for Vehicle Engineering in North America, he led his teams to develop multiple best-selling vehicles, winning a series of Truck and Car of the Year awards. Earlier, Don supervised vehicle engineering of the all-new Ford Escape in Japan and the changeover of the Kansas City Assembly Plant manufacturing facilities. Don's other roles at Ford included Global Vehicle Integration manager responsible for developing and deploying standards and processes, Technology Strategist, and Test Development Engineer.  
Don has extensive experience working with global and local manufacturers in the automotive supply chain, having created, developed and implemented technologies for advanced driver assist systems, electrified products, connected vehicles and traditional automotive systems.  At AMNPO, Don works with federal agency staff to create strategies to improve the impact of the Manufacturing USA institutes on the manufacturing ecosystem and on domestic supply chains.  He also works on advanced manufacturing research and analyses, reports, and policies.