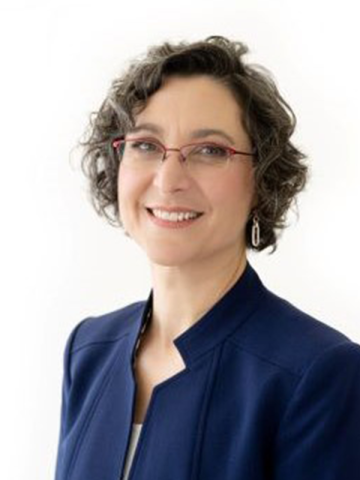 Education
M.S. Mechanical Engineering – Massachusetts Institute of Technology (MIT
B.S.E in Mechanical and Aerospace Engineering – Princeton University
Secondary Education Certification – Appalachian State University
Susan Ipri-Brown is a Strategic Partnership Specialist at the National Institute of Standards and Technology (NIST) Office of Advanced Manufacturing (OAM), which also serves as the Advanced Manufacturing National Program Office for Manufacturing USA. Susan received an M.S. in Mechanical Engineering from the Massachusetts Institute of Technology (MIT) and a B.S.E. in Mechanical and Aerospace Engineering from Princeton University.
Prior to joining OAM, Susan worked as the Associate Dean for Educational Outreach, as founding Director of the ExploreHope Academic Outreach Office, and as an Associate Professor of Engineering Instruction at Hope College.  At Hope, she led the creation and expansion of federal, regional, and local grant support and community partnerships, and developed academic outreach programs to expand educational access to diverse communities. She was Associate Director of the Office of STEM Education Partnerships at Northwestern University, where she directed teacher professional development programs, grant writing, and new program development. She has also held positions with several North Carolina school districts, developed licensing strategies at Delphi Automotive Systems, and provided scientific advice at the Michigan Legislative Service Bureau. As an American Society of Mechanical Engineers (ASME) Federal Fellow, Susan worked at the White House Office of Science and Technology Policy. Susan is a Fellow of ASME where she has held numerous leadership positions. Within her work and community, she is a long-time advocate of programs that enhance diversity, equity, and inclusion in the engineering profession.
At OAM, Susan works with other federal agency staff to expand collaborative partnerships in advanced manufacturing technology and workforce development across departments and with other Manufacturing USA stakeholders inside and outside of government.