Innovation, Manufacturing, Materials, Metals, Reuse
REMADE is GROWING!
JOIN REMADE IN WELCOMING MORE NEW MEMBERS!
REMADE is thrilled to welcome more new members! The logos below represent the broad network of REMADE members.
The REMADE Institute's newest members are: Ohio State University, University of Illinois, Colorado School of Mines, Texas Tech University, Green Blue Institute, EDX Magnetics, Oklahoma State University, MagReTech LLC, ITAMCO, Dynamic Recycling, Washington State University, Northwestern University, First Solar, nanoRanch-UHV Technologies, Inc., Michigan State University, OTR Wheel Engineering, Michelin, Penn State, Kohler, Alcoa and CompuTherm LLC!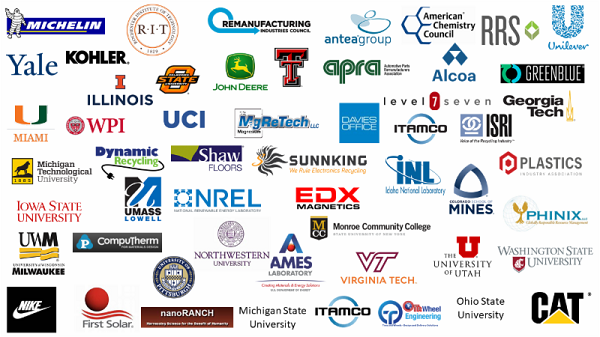 Read more...