Biopharmaceutical, COVID-19, Workforce
NIIMBL, the Manufacturing USA institute for biopharmaceutical manufacturing innovation, has released its 2020–2021 Annual Report covering the period from March 2020 through February 2021. Amid the global COVID-19 pandemic, NIIMBL swiftly backed innovative projects that supported the U.S. response to the COVID-19 pandemic. Its community came together in a time of crisis to rapidly develop diagnostic testing capabilities to assist regional hospital systems, enhance domestic supply chains related to testing and personal protective equipment manufacturing, and test approaches for rapid sanitization.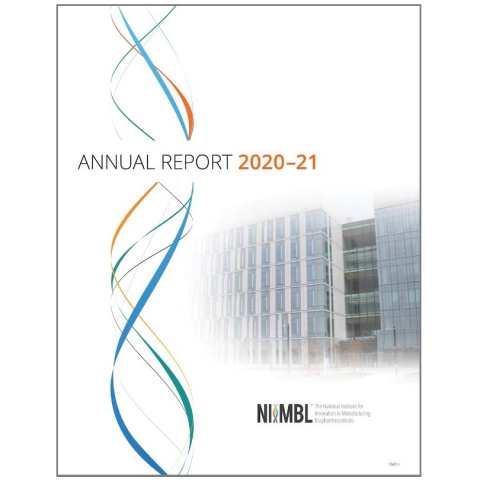 The institute also held its second eXperience program, which connects African American/Black, Latinx, and Native American students at Historically Black Colleges and Universities and NIIMBL member institutions with thought leaders and experts from the biopharmaceutical industry. The eXperience program was created to foster diversity within the industry and introduce students to career opportunities in the life sciences.
The 2020–2021 Annual Report provides a summary of NIIMBL's accomplishments, highlights its technology, workforce, and global health projects, and discusses engagement with more than 185 members in addition to stakeholders and partners in its community. Carrying out its mission to accelerate biopharmaceutical manufacturing innovation, support the development of standards that enable more efficient and rapid manufacturing capabilities, and educate and train a world-leading biopharmaceutical manufacturing workforce, fundamentally advancing U.S. competitiveness in this industry, NIIMBL distributed over $11.4M in funding across 14 projects and an additional $8.9M in funding for COVID-19 related projects.