Manufacturers Provide Added Value as Domestic Suppliers
The response to the COVID-19 pandemic has shown there is a clear ROI in manufacturing PPE in the U.S., economically and for society as a whole. The manufacturing community's response to the pandemic also has provided a proof of concept that domestic suppliers can provide reliance and added value for items of critical importance to the health of the nation. It may prove to be a tipping point for reshoring.
Manufacturers prior to the pandemic already were dealing with risks of cost-driven outsourcing — such as poor quality, theft of IP, shipping delays and a lack of control. The onslaught of disruptions in the global supply chain has provided opportunities, and the Manufacturing USA network's public-private investment model has shown how it can perform as a catalyst in spurring economic recovery.
Emerging technologies converged with this urgent demand for PPE to create new possibilities for domestic manufacturing, helping boost public health, strengthen our economy and ensure national security. The pandemic-related projects involved many of the institutes and included:
Digitizing and streamlining production requirements and instructions for PPE, helping ensure public health and safety
Compliance testing and quality control
Product lifecycle management
An online repository to connect suppliers with customers
The Manufacturing USA network institutions are providing pathways for manufacturers to add more value as domestic suppliers and lower their total cost of ownership. Ultimately this will empower manufacturers to align their supply chain management more closely with their business success.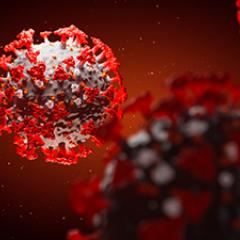 Additive Manufacturing, Biomanufacturing, COVID-19, Digital Manufacturing
The COVID-19 pandemic created a ripple effect for U.S. manufacturers that revealed not only a lack of redundancy in the supply chain but also a lack of transparency. As the pandemic took hold, worldwide demand for personal protective equipment (PPE) dramatically increased and many material and product costs skyrocketed. It quickly became apparent...