Digital Workflow Provides Path to Additive Manufacturing Adoption
Leaders from the innovation institutes in the Manufacturing USA network share how their efforts are helping the U.S. secure global leadership for emerging technologies in the critical strategic industries to help capture domestic manufacturing and lower hurdles for U.S. manufacturers to adopt these leading technologies.
Responses from Brandon Ribic, Ph.D., Technology Director,  and Josh Cramer, Education and Workforce Director, America Makes Institute: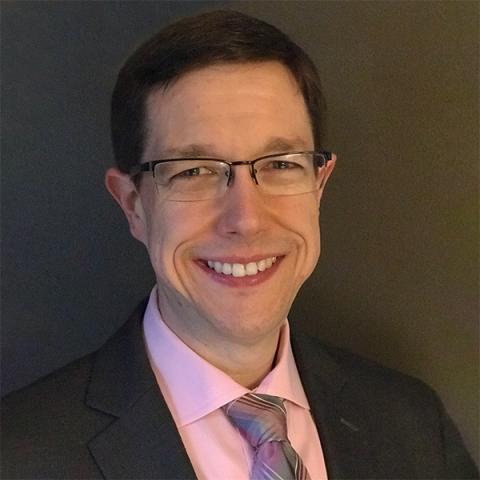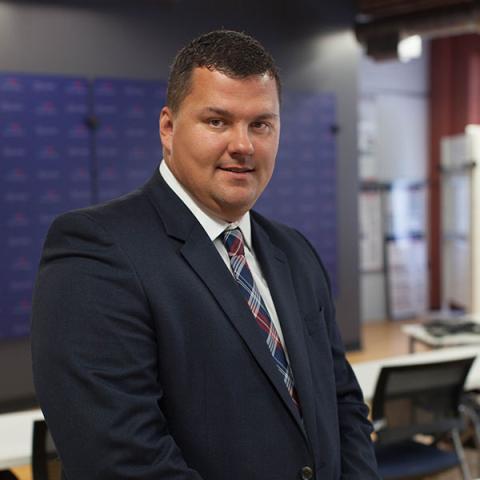 What transformative technological innovations is your institute working on related to any of these critical strategic industries?
America Makes continues to serve as a collaborative partner for the maturation and adoption of additive manufacturing (AM) technology. Looking back over our 10-year history, there have been several great examples of significant contributions to all of these strategic industries. Most notable includes the development of statistically relevant material allowables for electron beam melting of Ti-6Al-4V and fused deposition modeling of ULTEM 9085. These materials serve a critical role in defense, aerospace, health, and energy industries for applications including blades, cases, ducting, interior parts, brackets, and implants (orthopedic, cranial, maxillofacial).  Such projects were substantial to accelerate the AM design world's understanding of what polymer and metal AM can achieve in terms of static and dynamic mechanical properties and serve as a considerable source of data used in published AM material standards available to the AM community today. These data play a critical role in any organization's ability to readily and safely utilize AM technologies for high-value products which often require such know-how for qualification and certification.
Activities completed under the Maturation of Advanced Manufacturing for Low-Cost Sustainment delivered key insights, data, and understanding which demonstrated AM process, material, and product qualification techniques to an expansive cross-section of the domestic AM supply chain. A series of defense, energy, and healthcare-related materials were evaluated. These efforts identified sources of variation and key-to-quality processing approaches which the AM industry leverages each day to successfully produce AM metal and polymer products. Lessons learned from this program were also a vital element to enable our understanding of how and where AM technologies can play a role in addressing supply chain shortages during the early stages of the COVID-19 pandemic.
Since 2016, America Makes has been collaborating with our members to advance the nation's understanding of multi-material AM technologies, which present benefits to the design and performance of additively manufactured electronics including semiconductors and microelectronics. Early efforts allowed for demonstrating the capability of multiple AM technologies (direct ink write, fused deposition modeling) coupled with various automation schemes to produce electronic assemblies and understand factors critical to system performance and better understand productivity limitations. This knowledge continues to serve the community today in the development of AM processes for electronic applications.
What are the opportunities that these innovations present? What's at stake?
AM technologies intrinsically represent a paradigm shift in product acquisition offering shorter lead times, assembly part count reduction, and distributed manufacturing. These benefits are only realized if AM technologies are reliable and repeatable. Hence, over the past 10 years, we have focused primarily on addressing key manufacturing needs which enable expansive understanding to promote repeatable and reliable AM operations. These efforts have benefited our national ability to qualify metal and polymer AM products, address supply chain shortages, enable gap-bridging production, and bolster defense sustainment. 
The effects of these activities are not limited to a single industry, as many of the key factors enabling good manufacturing practices offer benefits that are core to manufacturing all products. Furthermore, the institute has played a central role in several trainings offered throughout the nation. These activities are addressing critical needs in AM supply chain development, knowledge, and workforce skills and training.  
How does your institute help the U.S. capture the value added from these technological innovations in our domestic manufacturing and supply chains?
America Makes executes applied hands-on learning using its membership. The membership consists  of organizations from all tiers of the domestic AM supply chain.  Member organizations include representatives from industry, academia, government, small businesses, non-profit organizations, and the national labs. We execute research and training and share our understanding with our members. This can help to avoid duplication of effort where learnings are transitioned from the lab to the factory.
America Makes serves as a convener to bring our membership together to leverage diverse perspectives, expertise, and understanding to establish a common strategy for research and development, and education and workforce development. In addition, we are a partner with the America National Standards Institute (ANSI) for the Additive Manufacturing Standardization Collaborative (AMSC) which serves a similar role in the identification and prioritization of standards. The AMSC convenes those from the AM community including Standards Development Organizations (SDOs) to identify gaps within the current body of published standards. These gaps are documented in the AMSC roadmap and prioritized using various subject matter experts and made available to the public. The roadmap continues to serve as a communication and strategic tool for the AM standards development community.
What are the needs and opportunities your institute is addressing in building a skilled workforce to support these innovations?
America Makes is dedicated to education and workforce development (EWD). Our strategy focuses on "K-Gray" and is broad in scope – from awareness to outreach, micro-learning to credentialing, apprenticeship programs to curricula, instructor training, train-the-trainer programs, and workforce training. We have programs that impact K-12, community college, and underrepresented groups, as well as incumbent workers for reskilling/upskilling and entrepreneurial programs. We even have tools for SMMs. Additionally, we have also built a credential pathway that begins in the Girl Scouts and up through middle and high school into community colleges, incumbent workers, and DoD programs. We impact more than 10,000 learners across the nation each year and are dedicated to ensuring that we meet every learner, where they learn, and how they learn.
What are tipping points you see that will lead to more wide-scale adoption of these innovations?
There is no shortage of opportunities in the AM technology space. The first major tipping point is a more expansive knowledge base for those producing AM parts, those regulating these industries, and those procuring AM parts. There continues to be a significant need for data and understanding, which will readily allow the expansive adoption of the technology. Key elements to this understanding include material behavior, testing and inspection techniques (and their associated costs), and product scale demonstration of performance. 
Several other key tipping points stand to substantially benefit AM product development, manufacturing, and costs based on what we know today. These include:
Process productivity – the rate and cost at which products can be manufactured according to given demand conditions as well as how to tailor rates and costs to different industry and market demand conditions

Material compatibility – the ability to process existing or novel materials readily and effectively using different AM technologies as well as the knowledge of the interrelationships between a given material and limits for a given AM process

Process scale – the size of products that can be readily created by an AM process, there is a demand for equipment that is capable of readily making large or larger products while maintaining productivity

Materials data – the need for industrially relevant, statistically based materials data (physical and mechanical), which will foster the design of new products via AM technologies as well as enable organizations to readily develop and share data across the supply chain

Standards – the need for publicly available standards that will greatly benefit the knowledge base of the industry as well as help to reduce costs as the AM supply chain comes to understand all these factors and considerations
Learn more about America Makes