Robotics are a Critical Link to Solving Workforce Challenges 
Leaders from the innovation institutes in the Manufacturing USA network share how their efforts are helping the U.S. secure global leadership for emerging technologies in the critical strategic industries to help capture domestic manufacturing and lower hurdles for U.S. manufacturers to adopt these leading technologies.
Responses from Suzy Teele, Chief Strategy Officer at the ARM Institute: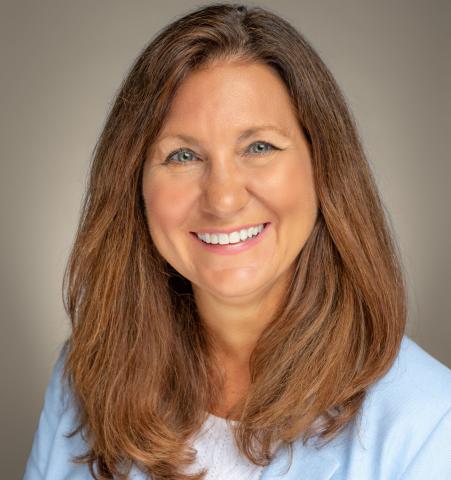 What transformative technological innovations is your institute working on related to any of these critical strategic industries?
While robotics is critical to all these industries, as it is a foundational advanced manufacturing technology, the ARM Institute is focused on dual-use innovations, which are those that can benefit both industry and our warfighter.  
Key priorities have been sustainment and maintenance. We have several projects that demonstrate how robots can be used for sanding and inspecting wind or helicopter turbines or other surfaces, handling unsafe or explosive materials, painting and coating a variety of materials or vehicles, disinfection, parts assembly and autonomous mobility. 
What are the opportunities that these innovations present? What's at stake?
The ARM Institute wants to reduce the need for people to perform dull, dirty or dangerous jobs that are undesirable for health and safety reasons, while providing U.S. manufacturers of all sizes the opportunity to expand their use of automation. Given the national manufacturing labor shortage, which is expected to continue through this decade, the ARM Institute believes that people and robots working together, with the robots doing the unwanted functions in a factory or logistics facility, is an important solution to help grow U.S. manufacturing.
How does your institute help the U.S. capture the value added from these technological innovations in our domestic manufacturing and supply chains?
Our nation's stated goal to re-shore and invigorate U.S. manufacturing is hampered by a shortage of skilled labor, which drives the need for automation and robotics. Over half of the technological solutions created by the ARM Institute consortium members have transitioned to use by our members and industry. In some instances, this technology came directly from early-stage companies that connected with other member organizations who needed the technology. This unique connection is a true value of the ARM Institute, and all the Manufacturing USA Institutes.  
What are the needs and opportunities your institute is addressing in building a skilled workforce to support these innovations?
There is a dire need for robotics technicians in the U.S. today. On any given day, there are over 20,000 open jobs specifically to operate and maintain robotics. Oftentimes, those in the manufacturing labor force do not have those skills or young people are not aware of the educational programs available throughout the U.S. to help them gain the skills and competencies needed for a career in manufacturing using robotics. That's why the ARM Institute created a national resource found at www.roboticscareer.org. 
Today, a site visitor can search among 17,000 education programs – from micro-credentials to Ph.D's – to help prepare or upskill for these roles. And in 2023, site visitors will be able to use a job matching function to find robotics jobs that best meet their current skill sets. Helping those interested in a career in manufacturing, or those currently in manufacturing who want to improve their current skill set, is an important focus for the workforce efforts at the ARM Institute. 
What are tipping points you see that will lead to more wide-scale adoption of these innovations?
There are two major tipping points that are crucial for wide-spread adoption of robotics. The first is that robots must be easier to use, and more flexible, especially for small and medium manufacturers who have little to no staff for advanced automation. Much of the work we do at the ARM Institute, working with our consortium members, centers around improving these capabilities. 
The second tipping point is that we need to upskill our current workforce and attract new job seekers to manufacturing.  Lack of skilled labor is often cited as the No. 1 reason that U.S. manufacturers do not move forward with robotics and automation. The ARM Institute, along with Manufacturing USA Institutes, are committed to help solve the problem of lack of skilled labor for advanced manufacturing and automation.
Learn more about ARM