Application engineer, puzzle solver, tinkerer
John Louka, who goes by Louka, is an application engineer at CESMII, the Smart Manufacturing institute. It's a job title that covers a lot of ground in the manufacturing sector, so he describes his role as being a glorified puzzle solver. 
Within CESMII, he helps make sure the technical team develops solutions with their Smart Manufacturing Platform that can eventually be commercialized. Louka also works closely with the business development team to expand the CESMII ecosystem memberships' knowledge and application of the platform. 
Externally, Louka is a key point of contact for CESMII members looking for guidance on best practices for connectivity, information modeling, data access, and orchestration of multiple components. He helps educate member companies how to modernize their systems to fit into Industry 4.0, providing roadmaps and information about solutions. He also is listening to what manufacturers say about their pain points and hurdles, which he shares  with the CESMII technical team.
"I have enough nerdiness to do some engineering but enough awareness to turn it off when speaking to someone from a non-technical background," he said.
"The challenges, or the puzzles I solve, vary based on partners' technology maturity level and their ambitions. It's never repetitive."
From the Automation Line to Industry Advocate
Louka joined CESMII from Rockwell Automation. He is a graduate of Rockwell Automation's prestigious Engineer-In-Training Program, where he specialized in Variable Frequency Drives, Motion Control, and Industrial Ethernet networks. This has enabled him to build a strong foundation and a deep understanding of problems facing today's industry. At Rockwell, Louka most recently worked as the lead architect on a state-of-the-art manufacturing line, leveraging technologies such as AR/VR Training, Virtual Commissioning, Real Time computational fluid dynamics (CFD) simulations, and Closed Loop Control Machine Learning Algorithms. 
He earned a Bachelor's degree in electrical engineering from McMaster University in Canada. After college, he wanted to do something "hands on" and not be stuck at a desk. Louka began as a programmable logic controller (PLC) programmer, which he describes as an industrial machine coder. After two years, he moved into machine learning and using artificial intelligence to control machines.
When he joined Rockwell Automation, he was embedded at a Procter & Gamble plant, working on their newest line, which he described as intense learning from being on the leading edge of innovation while it was being implemented on the factory floor. The automation line was leveraging machine learning, artificial intelligence, virtual reality, and augmented reality. "I realized the problem in manufacturing was a lot larger than one company," he said. 
In 2021, he joined CESMII, whose mission is to help manufacturers digitize their operations to enable dramatically improved process control, improved energy efficiency, equipment reliability, productivity gains, and related improvements in safety, quality, and more.
"I have more input now on the future path of an entire industry versus I only had an impact on the line or department I was working on at the time," he said.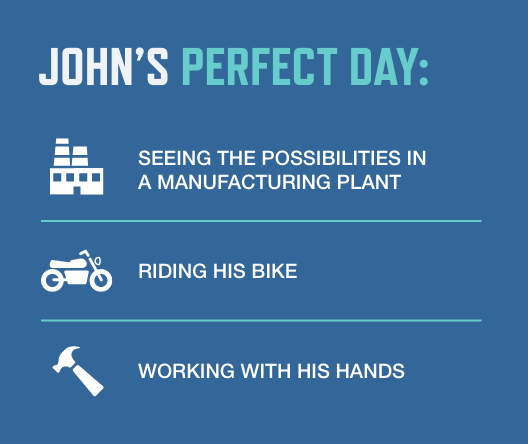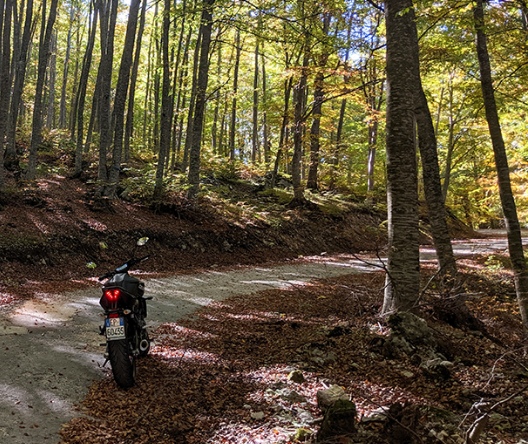 No Two Days, or Duties, are Alike
One of the many things Louka enjoys about his job is the variety of industries he works with and individuals he engages at different levels of the member companies – from machine operators on the factory floor to the CEO at the company headquarters. 
"When I talk with a CEO, what we're talking about might not materialize for 6 months," he said. "When you are on the floor, you can work with someone to put real value into the line within a week."
He also loves the range of his duties, from the big-picture vision to tactical details. 
"You put in a line, and it's there for 20 to 30 years," he said. "Advanced manufacturing has inherited a lot of old machines. So we're challenging the status quo. We're setting up our nation for the future. The technology we are preaching is disruptive and would have helped me in my previous roles to produce better results."
But no two days are the same for Louka.  "The challenges, or the puzzles I solve, vary based on partners' technology maturity level and their ambitions," he said. "It's never repetitive." 
He enjoys the deep dive into a system. For example, he describes how you could have two identical lines performing identical operations, yet each line will be slightly different. "It's like they have different personalities behind them, and you have to get to know each personality," he said. "One line might be a little older, so you are working from the same code, but the equipment is worn, so the physical characteristics of the line will impact the settings. Monitoring tells us it's time to change settings or perform maintenance." 
Talking the Same Language
Louka sees one of the challenges in adoption of Industry 4.0 and digital transformation is converging the worlds of operational technology (OT) and information technology (IT). Traditional IT has developed from a rich set of languages and protocols. OT language has largely come from wiring diagrams of machines in a production line. 
"We're helping the OT ecosystem think more like IT," he said, "and we're helping the IT organizations understand the nuances and history of  OT." 
He explains this dynamic with a mobile phone analogy. IT has developed universal models for scaling and adoption, similar to how we have standard ways to download an app onto your phone. The app works with different types of phones and different carriers. 
But there has not been a universal language for how to digitally connect a pump in a manufacturing line. "The technology is here to do that," Louka said. "We just have to do it better than we have been at doing it."
A New Era for U.S. Manufacturing
The COVID-19 pandemic has led to a huge reshoring opportunity so that the U.S. is not as dependent on the external supply chain. Louka, and many others, see a potential tipping point in the adoption of Industry 4.0 and a new era of manufacturing. This can be seen with the commitment from the U.S. government in two key industries – electric vehicles and semiconductor chips.
"There are growth opportunities with more funding, higher paying jobs, and new skills are required," he said. "Manufacturing is no longer manual labor. It's technological labor with the adoption of AR, AI, 5G, and better communication networks."
"Advanced manufacturing has inherited a lot of old machines. So we're challenging the status quo. We're setting up our nation for the future. The technology we are preaching is disruptive and would have helped me in my previous roles to produce better results."
The Power of Laughter
Louka loves to laugh, and he says he learned on the job in his early 20s how it can be a valuable asset. He was working on a new installation of an automation line for consumer packaged goods, and during the third shift the line was generating error codes and shutting down.
"When they call you into the plant at 4 a.m. and everyone is grumpy because the line is stopped, you need to be able to make people smile," he said.
But he also looks back fondly at that assignment. His desire to learn, and also prove himself, led him to a couple of overnight shifts so he could see up close when the line stopped, and not just be told about it.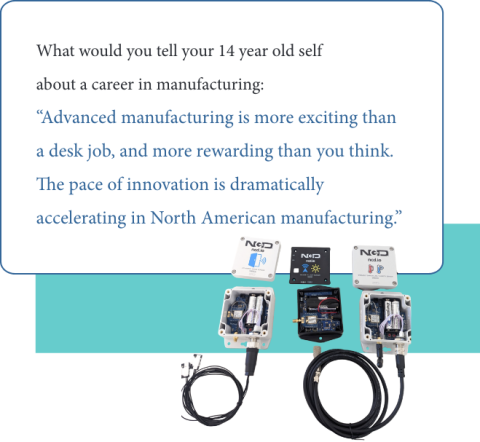 The Benefits of Tinkering with Technology
One of Louka's hobbies is tinkering with technology. He spends a lot of free time "tinkering with stuff," such as figuring out how to incorporate a sensor. For example, he has a remote-control car with servo motors that adjust the suspension angle to prevent the car from tipping over at high speeds.
Louka says that tinkering keeps his hands involved with certain protocols and helps him maintain "street cred" when is on a manufacturing floor. "As I go up the ladder within a company, there is more 'talk,' and less 'do.' I need to be able to gain respect in the IT room and at all ranks."