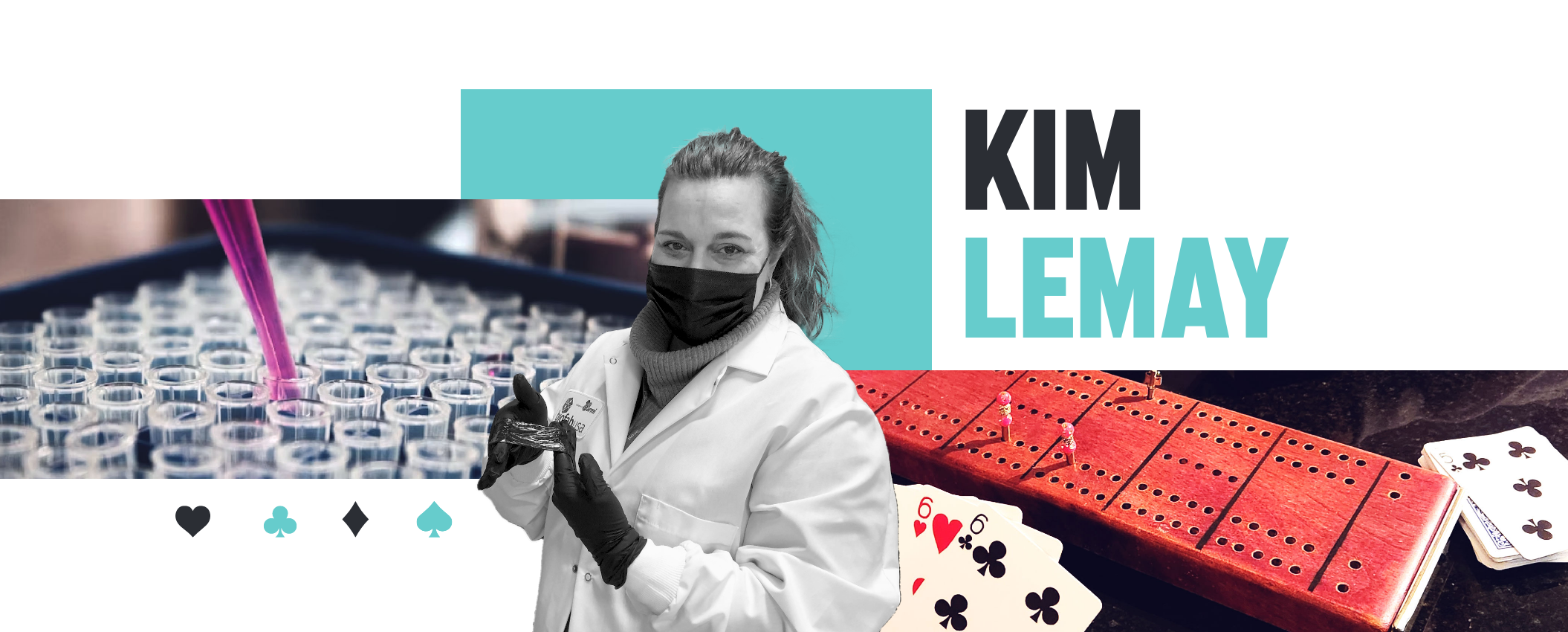 Operations Specialist, Safety Guru, Soccer Mom
As an operations support specialist for BioFabUSA (regenerative manufacturing innovation institute), Kim is at the intersection of science and process development. Or, from her perspective, the intersection of quality control and service. The connection to service can be seen throughout her life, whether it's on the job or with the youth soccer booster club, or even with her cribbage club. She wants to help people succeed.
Kim is the safety go-to resource at BioFabUSA for project work, helping member companies with standard operating procedures, safety data sheets for chemicals, facility guidelines, and many other ways to look out for scientists and other stakeholders. It's a great alignment with her DNA and inclination for cleanliness, structure, and service. 
"I feel like I am helping the scientists and the companies," she said. "I'm the person who works with all departments. I get to connect everyone with quality and safety." 
It's almost like she can put her momma bear instincts to good use by looking for scientists and people she doesn't even know. But that's no surprise to people who know her. At the onset of the pandemic, when nursing home residents could not have visitors, she organized efforts to acquire board games and other activities to keep the residents active.
"The Biomanufacturing Training and Certification Program will be expanding," she said, "and I cannot wait to mentor career-change folks like me, just as I trained new employees at the nursing home."
A New Career
Kim had a fulfilling job as a rehab technician at a nursing home when the pandemic, a management change and her husband's deployment converged to turn her "forever career" into an unhealthy place for her (and as a result their two daughters). 
After some soul searching and encouragement from others, she signed up for BioFabUSA's Biomanufacturing Training and Certification Program, setting course for a career change at age 41. "It all seemed so overwhelming," she said of pursuing a career in science.  "I learned the basics of biology in my last job in health care, but I was never into science." 
But she had worked on the wound-care team at the nursing home, and she was on the safety committee as well, which had many touch-points with the science of health care. So she made the leap into the training program.
With her certificate in hand, she started at BioFabUSA in cell culture, but her background led her to migrate toward process and procedures. Her supervisors took notice, and before long she was on the safety committee and in a role where she could use her experience to excel. She is deeply appreciative of how the institute saw her passion for helping and solving problems and moved her into her current role. It has turned into a win for the institute and for her new career. 
 "I am the safety go-to here," she said. "I'm going to represent the institute at a biosafety conference. They are 100 percent behind me. I am 100 percent behind them."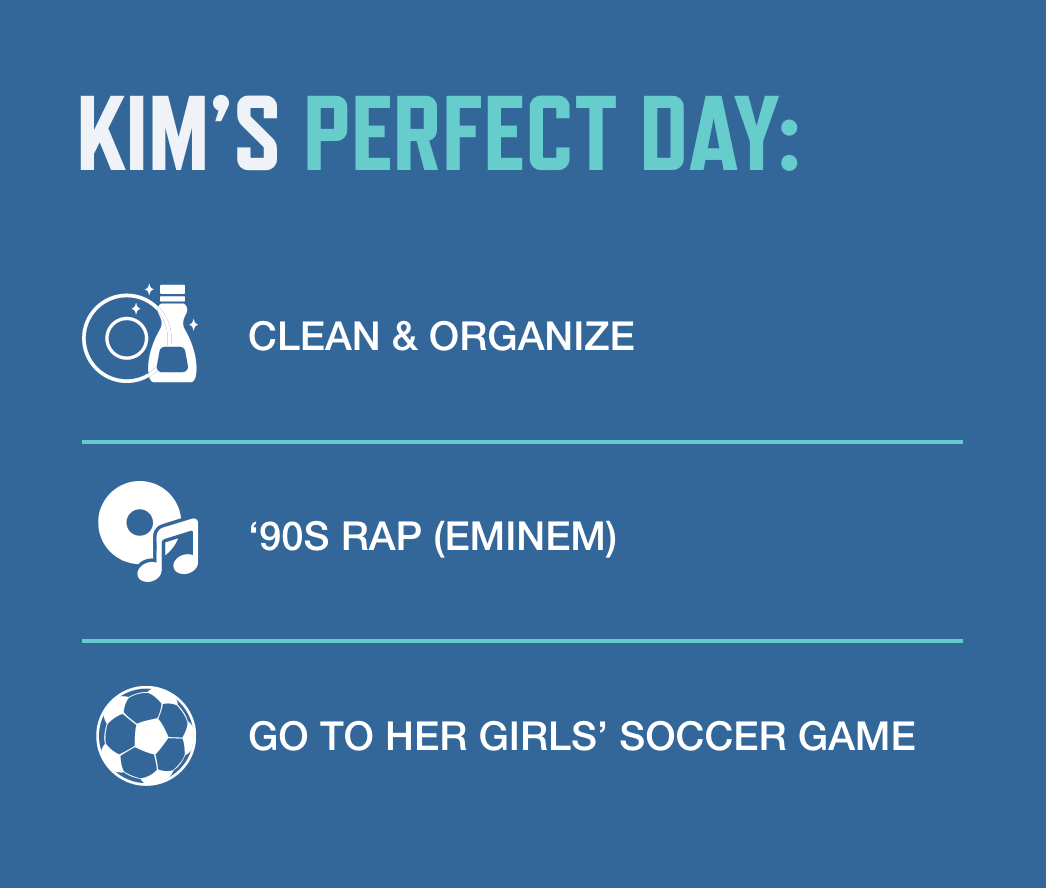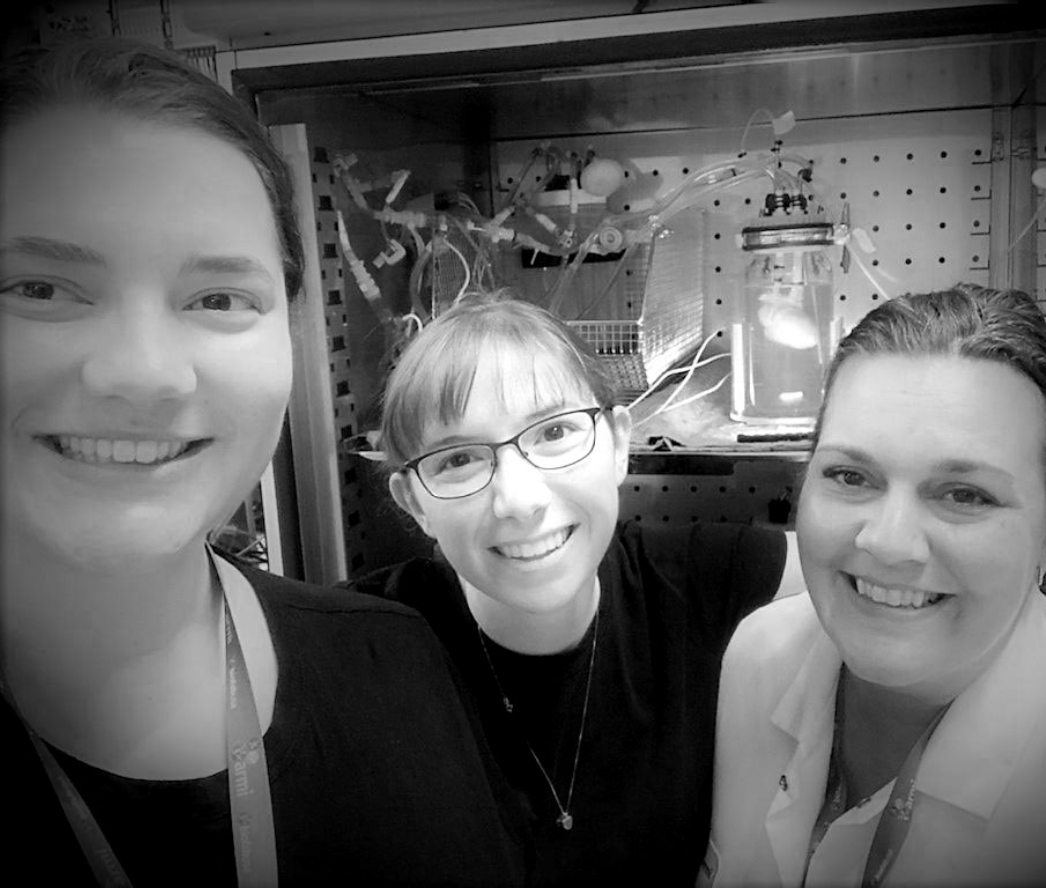 Skin as a Connective Tissue
Kim had worked on the wound-care team at the nursing home and quickly found herself working on "substitute skin" at BioFabUSA. Since BioFabUSA is sponsored by the Department of Defense, the wound-care aspect is close to her heart and gives her even greater pride in her work as her husband, brother, father, and grandfathers served in the military. 
"And it's a pride which members of my military family share," she said.
She also notes that the BioFabUSA work will have a big impact for people like her previous clientele at the nursing home. She is amazed by the connections she sees all around her.
It's In The Cards 
When she is not spending time with her family, Kim enjoys playing cards. She is an avid cribbage player; she loves how the game connects strategy and tactics, not only how to play her cards but also read her opponents and their patterns. She has played in a cribbage league for four years, and it brings out her competitive side.
In a way, her love for cribbage is like a snapshot of her career – she is a strategic thinker who is connecting the moves in the game to stay a step ahead. It's no surprise that she has finished among the top four players each year. Her penchant for service extends even to her hobbies – early on, she took a resident from the nursing home to be her playing partner.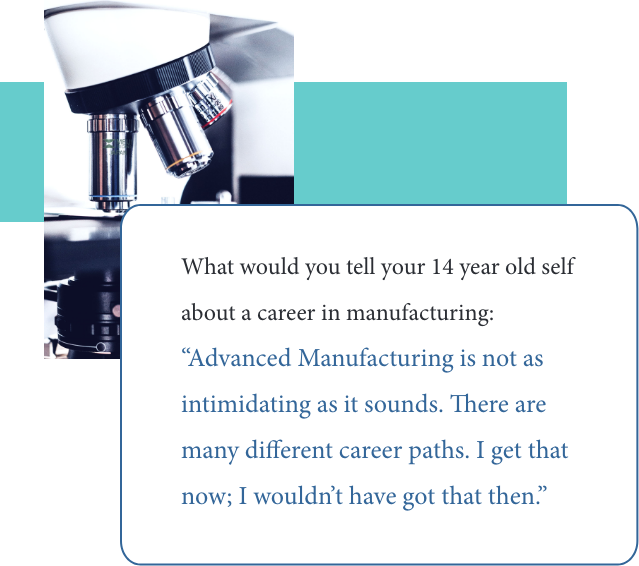 What's Next for Kim
Kim says she hopes her story resonates with others contemplating new careers. If there is an opportunity, she says, be brave and take it. "I found this opportunity at a rough time in my life," she said.
She is looking forward to sharing her passion with others. "The Biomanufacturing Training and Certification Program will be expanding," she said, "and I cannot wait to mentor career-change folks like me, just as I trained new employees at the nursing home."