R&D standout, teacher, scouting dad who leads tank wars
John D. Williams describes his job as the lead engineer and co-developer of a research and development (R&D) team at The Boeing Company. But the description, and his official title of Technical Fellow, fails to do justice to what he does, and why he does it, for the giant company. Boeing designs, manufactures, and sells airplanes, rotorcraft, rockets, satellites, telecommunications equipment, and missiles worldwide. 
John develops new technology and applications, which is a big ask given that Boeing is one of the most advanced technological companies in the world. His varied experiences, successes, and hard work have put him in a highly selective technical leadership position. He still marvels at the cool things he is involved with, the brilliant people he works with, and the impact of their efforts.
He has extensive experience in Micro-Electro-Mechanical Systems (MEMS), a technology roughly defined as miniaturized mechanical and electro-mechanical elements that are made using the techniques of microfabrication. It's the process of fabricating miniature structures, such as radio frequency (RF) filters, chemical reactors, photonic crystals, and biosensors. 
Much of his work at Boeing involves flexible hybrid electrics (FHE), the ability to combine semiconductor devices with more flexible and conformable materials. John and Boeing have worked closely over the years with NextFlex, one of the 16 institutes in the Manufacturing USA network. The institute is funded in part by the Department of Defense, and also from member companies in the private sector. Their projects develop technology that benefits everyone in the FHE ecosystem.
"We work on sensors, batteries, controllers that all work together at different frequencies, while building trust for safety and equipment health monitoring applications," he says. "Boeing is not going to mass produce FHE devices. However, we want to be able to buy it in the technical applications we could use."
"I love the idea that this could save tens of millions of dollars or allow small manufacturers to adopt transformative technology."
A Career Path of Cool Things, Teaching and Applied Research 
John's career path has evolved from inventing to teaching to applied research. He graduated from Louisiana State University and began work in university research as a process engineer in MEMS and microfabrication, both at LSU's Center for Advanced Microstructures and Devices and later at the Cornell NanoScale Science and Technology Facility. In both positions he loved working at the intersection of invention and problem solving. These jobs also gave him a chance to teach and mentor, and he saw the impact he could have on students. 
He returned to LSU and earned a Ph.D. in Engineering Sciences. He was recruited to the Sandia National Laboratories in Albuquerque, N.M., which he describes as doing focused work with phenomenal research engineers. 
John really wanted to teach, so after a few years he pursued and landed a position at the University of Alabama in Huntsville as an assistant professor.  He also served as the associate director of their micro/nanofabrication facility, helping bring in researchers and corporate sponsors. The job was fulfilling in several ways, as he had "lots of fun applying general science technologies" while he advised half a dozen students who earned a Ph.D. and another five with Master's degrees. 
When he received a recruiting call from Boeing in 2014 to help start a new communications R&D team in Huntsville, with the freedom to pursue new research areas, it was too good of an opportunity to pass up. 
After several years and successful projects, he applied for and succeeded in earning a prestigious Technical Fellow position. The fellowship is a yearlong process that establishes a reputation and rank within Boeing as a top research talent. He is part of Boeing's Research and Technology team, which works both on company-specific tasks to solve existing challenges, as well as new product development. For John, success now is developing new technology that will create demand for a customer base within the company. 
He says it is inspiring to be surrounded by incredible research talent: "There are people here who submit five patent applications a year."
"It is so satisfying when you see someone build something for the first time," he said. "They realize, 'I can do this!'"
His Work With NextFlex and 'Electronics on Everything'
John has helped write and work on almost a dozen projects with NextFlex, the FHE innovation institute. NextFlex describes FHE as the ability to create conformable electronics and stretchable smart products. FHE is ushering in an era of "electronics on everything." 
John's teams are often tasked with figuring out how to place microelectronic chips on different types of RF devices and materials. For instance, can he take something paper thin, encased in rubber, with a small battery, and drop it on a surface. His team has developed a variety of RF capabilities to operate over multiple GHz frequency bands ranging from bluetooth and wifi to automotive radar and beyond.
Imagine a soda can with a sensor built into its surface so that you could monitor the can throughout its journey from the production facility to the customer. You could know how long it has been on a shelf in a warehouse or store, if it has been exposed to excessive heat or has been frozen, or even if it has ever been dropped. The applications are more useful for Boeing to monitor vibrations in an aircraft wing during testing or actual flight, and future use cases are vast.
"We're looking at adding FHE to the additive process, using Silicon Carbide (SiC) modules," he said. "The potential to add electronics to the manufacturing process is fascinating. It's neat to see how, through government funding efforts, people can transform the technologies of tomorrow." 
Boeing also has membership in three other network institutes: America Makes (additive manufacturing), the ARM Institute (robotics) and PowerAmerica (wide bandgap semiconductors). John says they frequently review work at other institutes as they might be developing technology to be incorporated into Boeing's operations.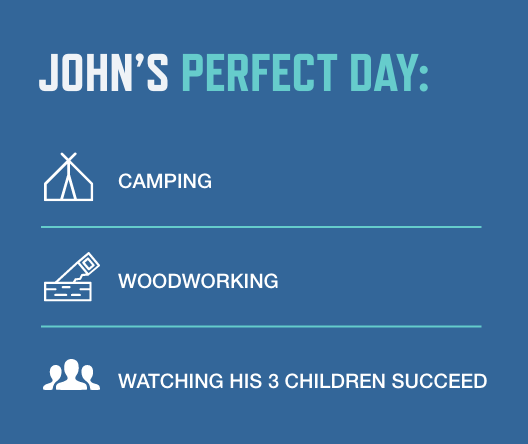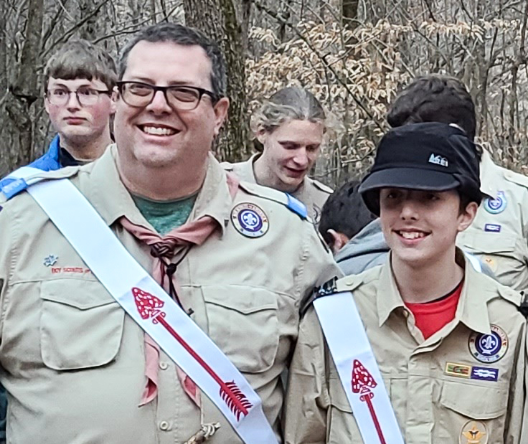 Chance to Impact the Entire Advanced Manufacturing Sector
John says he has always loved understanding how things work, so he was excited early in his career "just to be able to invent things and solve problems." He said his "naivety" carried well into the middle of his career, when he realized that his primary mission was to have an impact. 
John often works on expanding something related to multi-layer electronics. Having more layers inside a circuit board allows for more complex applications. For example, mobile phones have many layers on a tiny circuit board that enable the device to perform so many different functions, which has had a major impact on society. Or he might be working on how to adapt single-layer electronics into a new material for more versatile applications. Maybe it involves the ability to better print resistors and capacitors.
For John, a big win might involve working on how to reduce the manufacturing process for one of these projects from a couple of hours to a couple of minutes, which would have a significant impact on future manufacturing operations.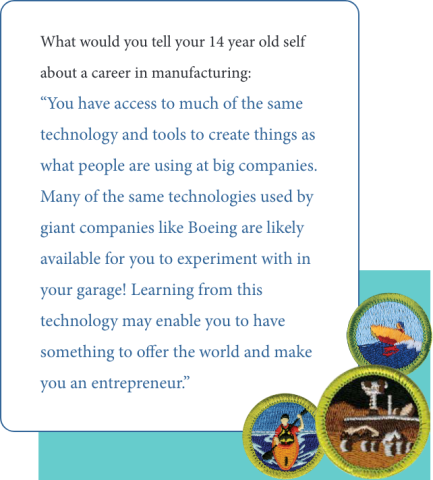 "I love the idea that this could save tens of millions of dollars or allow small manufacturers to adopt transformative technology," he said. 
The Scout Dad Who Encourages Tank Wars
John and his wife have three children, and they became scouting parents after their daughter, 14 at the time, joined the Venture Scouts and essentially dictated that the family was going to begin camping. They bought in and became a scouting family. Mom became a Den Mother when the two younger brothers joined Cub Scouts, and John became a Scouts BSA troop committee member. His wife is now active at the district level.
Their daughter's love of the outdoors translated to a degree in forestry. It also showed John how inspiring nature could be. He gets a kick out of seeing other people inspired by their camping experiences. 
John also teaches the Robotics merit badge, which is an 8-hour curriculum, and he pushes kids to build things for robotic competitions and tank wars. He teaches youth using Arduinos (an electronics board with a microcontroller) and Raspberry Pis (a minicomputer) to control robots and other devices.
"It is so satisfying when you see someone build something for the first time," he said. "They realize, 'I can do this!' "